Act it out!
SKITS & BITS
by Whatsits Galore
Church Groups, Clubs, Scouting
We are currently in the process of changing our platform for selling skits. Please excuse the delay before skits will be available for purchase again. Thanks for your patience!
You can order online via PayPal, it's fast, secure, and sign-up is free! Just follow the links at the bottom of the page.
All content © 2012-2021 Whatsits Galore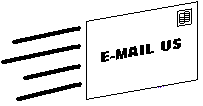 See More of Whatsits Galore:
Collectibles For Sale
TV Glitches
Sherlock Holmes
Disney Site
Panini Stickers
Live Forever!
Site Map
Home Base
Who Are We?| PayPal| Testimonials| Advertise With Us