Terms for Shipping
Shipping in continental United States:

$7.00 on orders up to $4.99
$9.00 on orders $5.00 to $19.99
$11.00 on orders $20.00 to $49.99
$13.00 on orders $50.00 to $99.99
$15.00 on orders $100.00 and up

In a hurry? You can upgrade to Priority Mail shipping. Email for additional cost.
Eliminate shipping costs. Pick-up is available at the Wyoming Valley Mall in Wilkes-Barre, PA Monday through Friday. Email us to set up a date and time. Cash only.
Money orders accepted by snail mail; sorry, no checks.
We also accept payment made directly on the PayPal website. Our account is whatsitsgalore@verizon.net.
PA residents add 6% sales tax to total including shipping.
To cancel an order, email us at whatsitsgalore@verizon.net. If your order has not yet been shipped, you can request a refund of your entire purchase price MINUS cost of return postage for money orders.
Any item may be returned within 30 days of purchase, in the same condition it was sent, for a complete refund of purchase price MINUS shipping. All shipments are insured, so the Post Office will refund the cost of any packages lost or damaged in shipping.
International customers: we will not mark purchases as "gift". Please don't ask.
Send money orders to:

Linda Campanella
c/o Whatsits Galore
74 Pittston Ave.
Yatesville, PA 18640
Thanks for your order!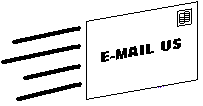 All content © 2001-2021 Whatsits Galore
Links:
Collectibles For Sale
Testimonials
Snail Mail Order Form
Paypal
Home Base
Site Map