Disney, Scooby, Star Wars!
WELCOME TO
WHATSITS GALORE

Collectibles, Toys, Disneyana For Sale,
Plus a Whole Lot More!
Are you a Disney fanatic? A Scooby-Doo junkie? Are you into Sherlock Holmes, Tarzan, or trivia? How about Star Wars? Do you collect action figures, movie memorabilia, or Disneyana? Then Whatsits Galore is the site for you! You can find that missing item to make your collection complete, test yourself with trivia, or just enjoy some glitches from your favorite movies and TV shows. Whatever you're into, dive into Whatsits Galore for lots of cool web pages with frequent updates.
Have a Disney day, may the Force be with you, and I'd have gotten away with it if it weren't for those meddling kids!
Deal of the Month Batman & Robin JLA action figures, now both for $6.00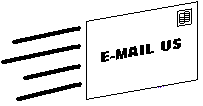 New! Central Perk mugs posted November 29, 2023
All Disney & Marvel characters and images © Disney and are used for fan purposes only
All Hanna-Barbera & Gilligan's Island characters and images © Turner Broadcasting and are used for fan purposes only
All Kolchak the Night Stalker & Incredible Hulk characters and images © Universal and are used for fan purposes only
All Tarzan characters and images © ERB and are used for fan purposes only
All Greatest American Hero characters and images © Stephen J. Cannell Productions and are used for fan purposes only
All Adventures of Brisco County, Jr. characters and images © Warner Brothers and are used for fan purposes only
All Dragonmaster components and images © Milton Bradley and are used for fan purposes only
All Quark characters and images © Sony Pictures and are used for fan purposes only
All other content © 2000-2023 Whatsits Galore